This banner was supplied by SAFE Audit
Welcome to our button center. Here you will find lots of quality made buttons for use on your website. To save the image, just right-click on the button and select "save image as." If you have any questions concering the buttons, read our F A Q. If you'd like us to add custom text to your buttons, head over to our design center. Please do not link directly to our buttons. Download them to your own computer and then FTP them back to your site. These graphics may not be used on other sites similar to ours.
The Best Clipart Over 12,000 Best Clipart Sites on the Web will be found here!
Compare prices - A great shopping search engine to find the lowest price on any product.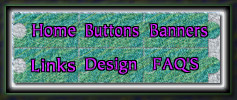 Comments? Questions? Email Us !
All links to Atomic Arts are greatly appreciated!
© 1999 Atomic Arts